Volatility Being Crushed in Support of the Market
This isn't just relative weakness in volatility, this is purposeful outright selling of volatility meant to support the market averages. Every major average (as of this writing) is currently in the red, Small Caps  -0.45%, yet VIX is down nearly 4%. Even Small caps volatility gauge is down -2.5%.
The volatility selling actually started at 3 p.m. yesterday afternoon, the same time the program buy orders lifted the averages off session lows.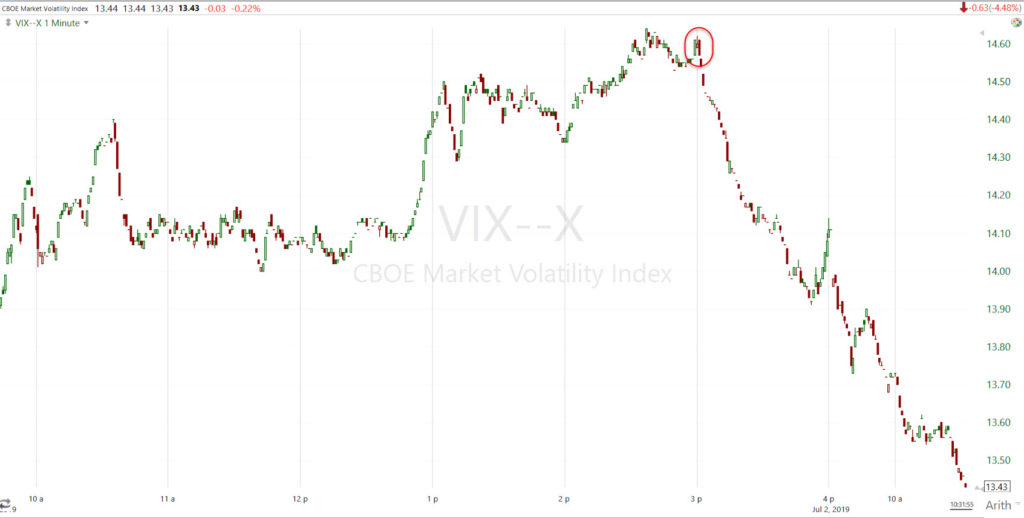 VIX (1m) starting at 3 p.m. (red) yesterday, and this morning. The VIX futures selling late last night was just a part of this overall effort to bail out the market from yesterday's weak performance.
Here's the overnight selling pressure on 3C in VIX futures late Monday night, mentioned in this morning's pre-market update…
"VIX futures came under selling pressure between 8:30 p.m. and 10:30 p.m. EDT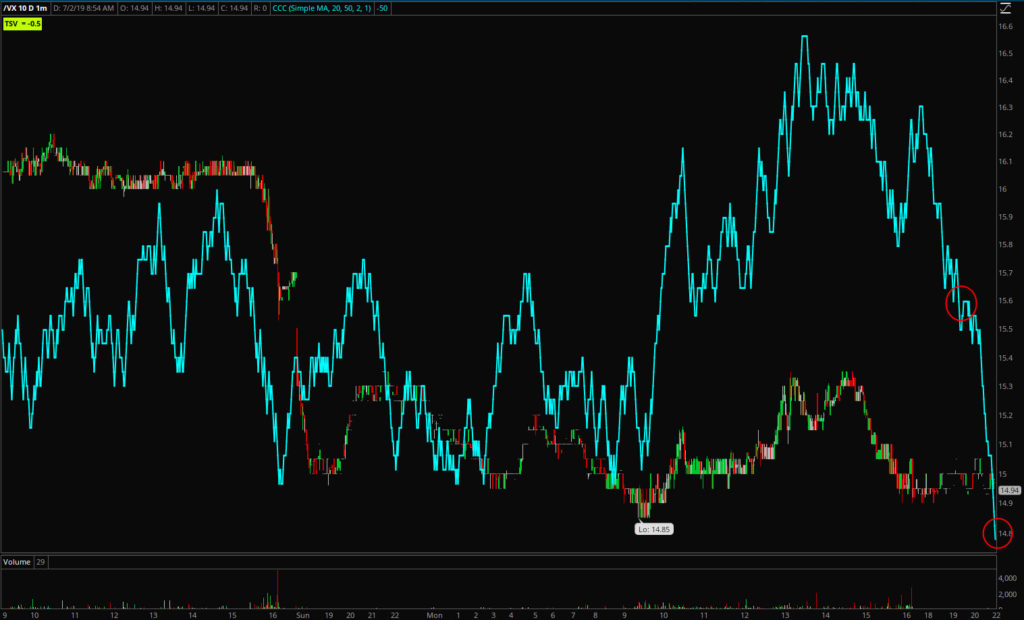 VIX futures (1m)"
The point of this unusually strong volatility crushing is to help the averages recover higher. You could say manipulation, false support, etc. That's the game, and it's working right now.