2:07 p.m. ET
The averages have paused near session lows since the last update, but they haven't been able to put any rebound together. Small Caps (-2.7%) and the Dow (-2.9%) are down the least, but Dow is still down 850 points. Then the S&P-500 at -3.5%, and NASDAQ worst -5%.
They haven't even really done enough to even put in a bearish consolidation yet.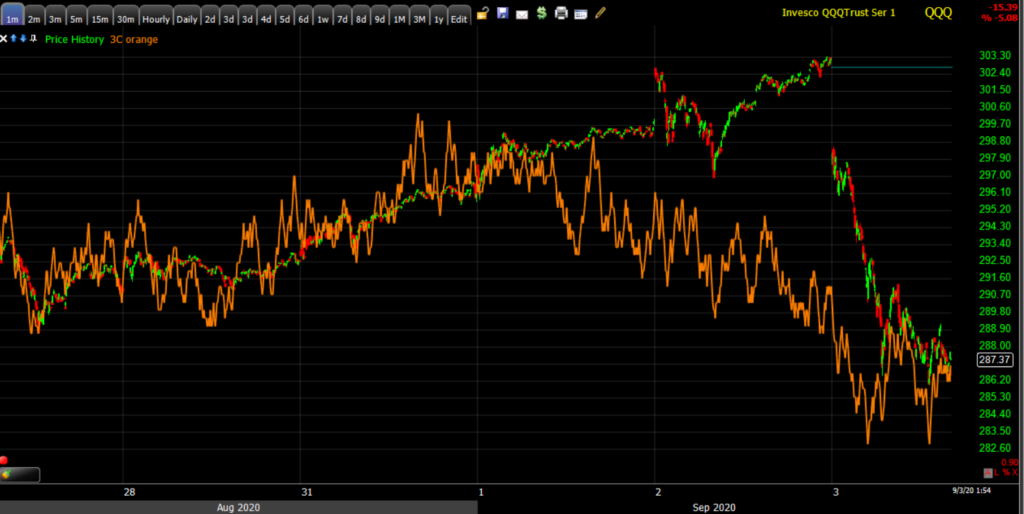 QQQ (1m) NASDAQ is catching down to the leading negative 3C divergence that started 2 days ago.
All 11 sectors are down. Like yesterday some cyclicals and defensive sectors are down the least (between -0.25% and -2.75%). The mega-ap heavy Technology -5.4% is the worst, Semis -5.96% and Communications -3.5%.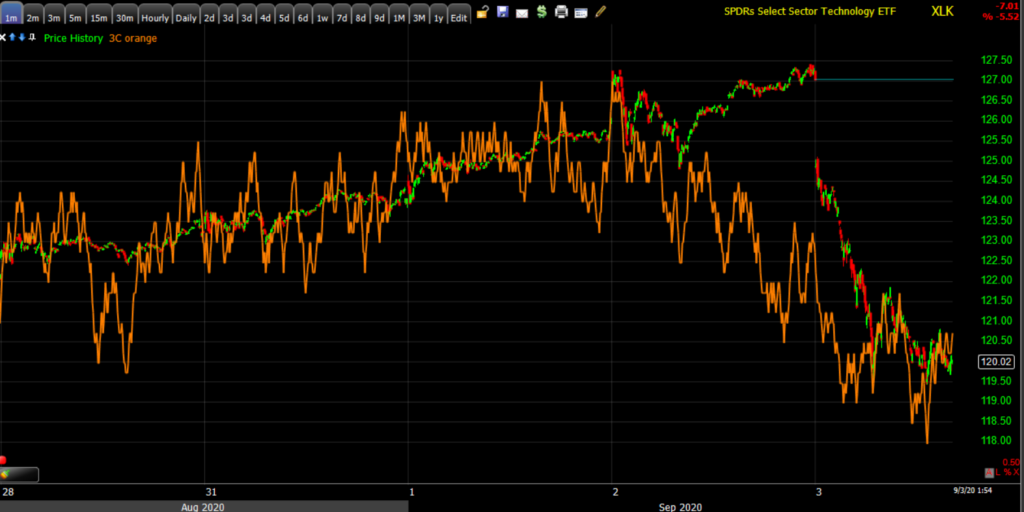 Technology sector (1m) is catching down to the 3C negative divergence that started yesterday.
VIX, which was weak this morning, is up +21%, breaking out above its 200-day. NASDAQ's VIX +14.5% is close to a breakout.
The Dollar is more or less flat so it's not a factor, although some currencies may be finding their legs which could cause the dollar to pull back and potentially help stocks. There's a little safe-haven bid in the Japanese Yen.
Yields are down 2-3 bp, further flattening the curve, which is starting to lead the banks lower. Recall the banks soared this morning on a failed rotation attempt. This may end up being an interesting potential short trade too (Banks), especially if the curve flattens more. Treasury futures look pretty solid still.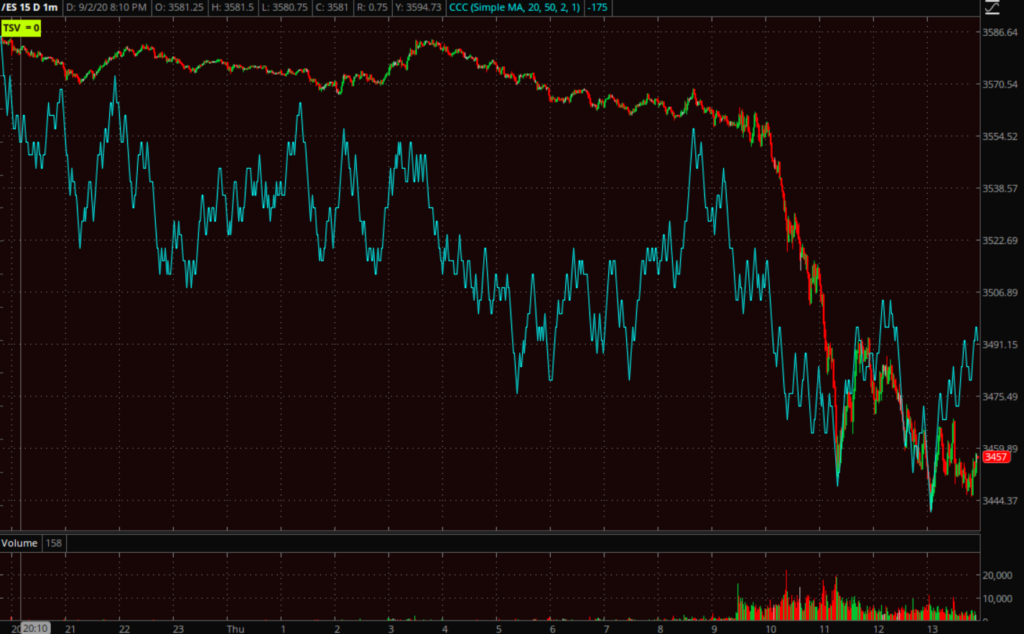 S&P futures (1m) there's no solid positive divergence, but it wouldn't take much to get enough to bounce.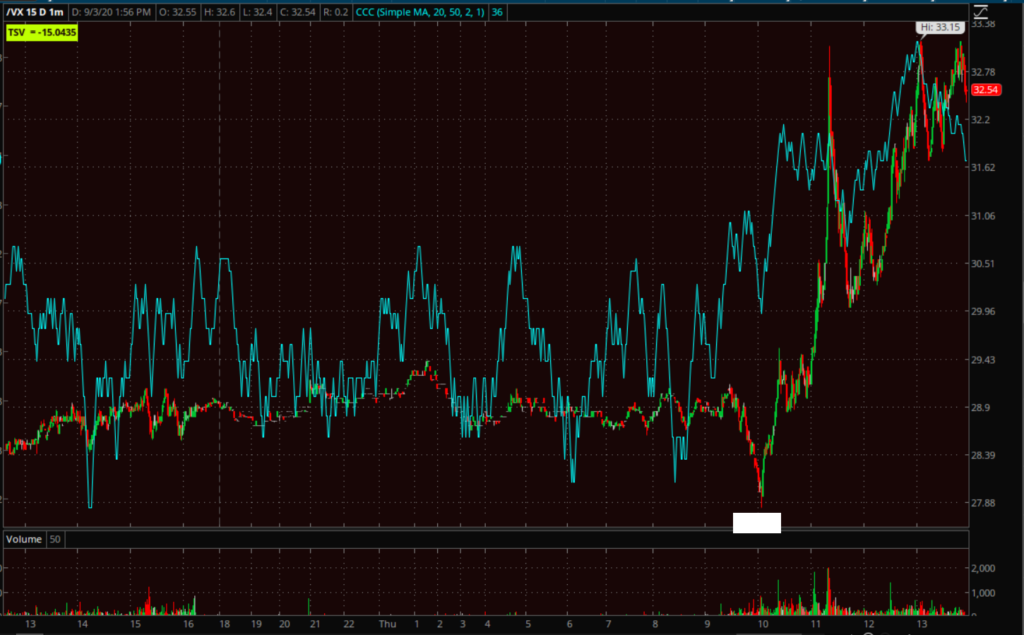 VIX futures (1m) were in line this morning, but not positively divergent until after the cash open, that's buying puts for protection. Like ES, it's not displaying any strong negative divergences, but it wouldn't take long for a small one.
Unless I see something change dramatically, my trade plan is the same as Friday and the last update, centered around the NASDAQ channel.