So far the day has produced another cash market consolidation. Over the last 2 weeks index futures have no problem gaining 1% in the thin overnight session, but do little in the cash session.
Small Caps display some minor relative weakness. It's not a major issue at the moment, Regional Banks are under-performing the Financial sector as yield curves steepen today. The S&P remains in the 2900 (support)-2930/2944 (resistance) range.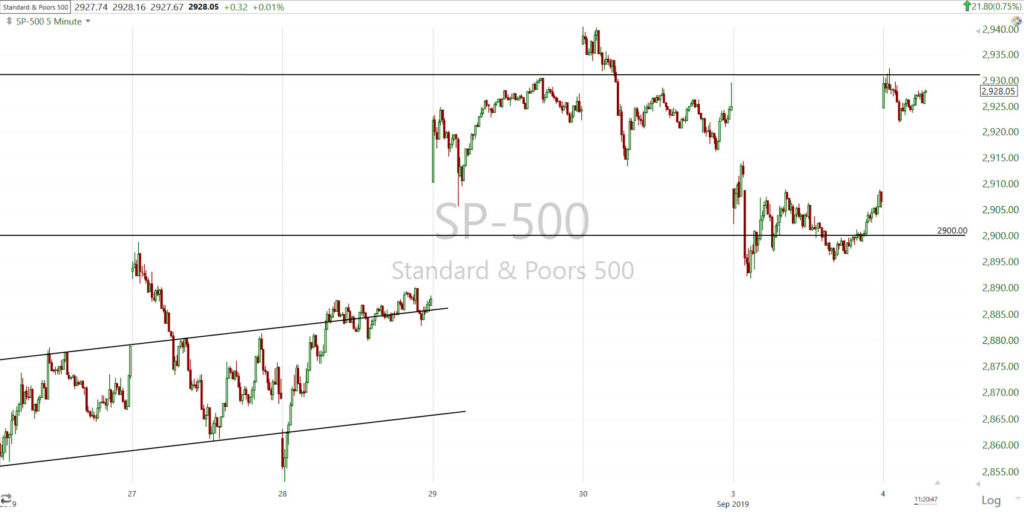 SP-500 (5m)
Ten of 11 sectors are green with a cyclical bias. Advancers are 4:1 over decliners.
The pre-market tone continues, S&P futures show less conviction than the overnight advance leading to a cash market consolidation…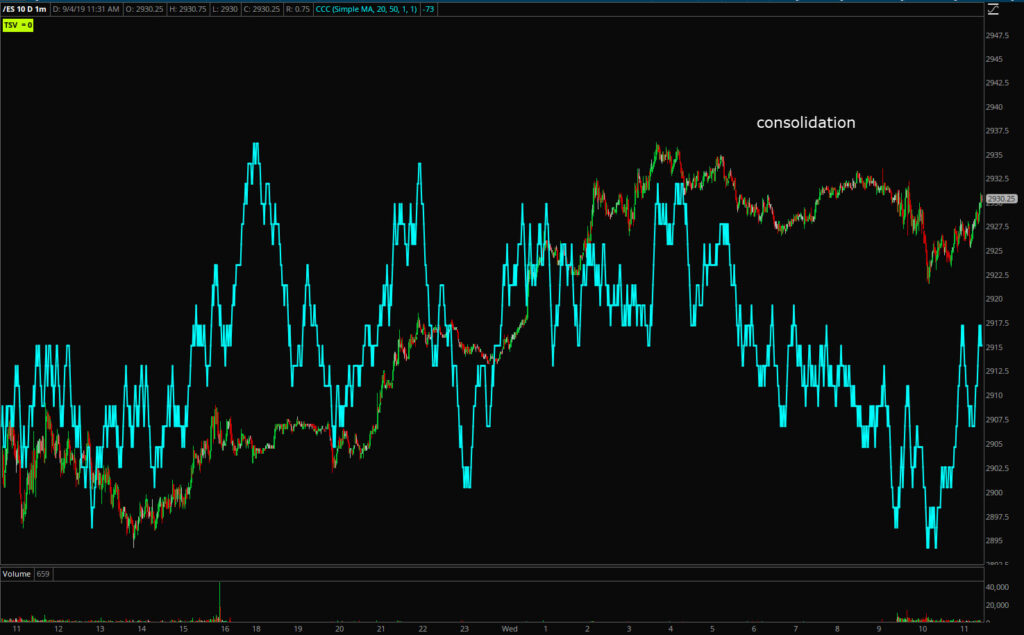 S&P futures (1m)
And treasury futures a little stronger than they should be considering the advance, causing yields to modestly diverge with the S&P.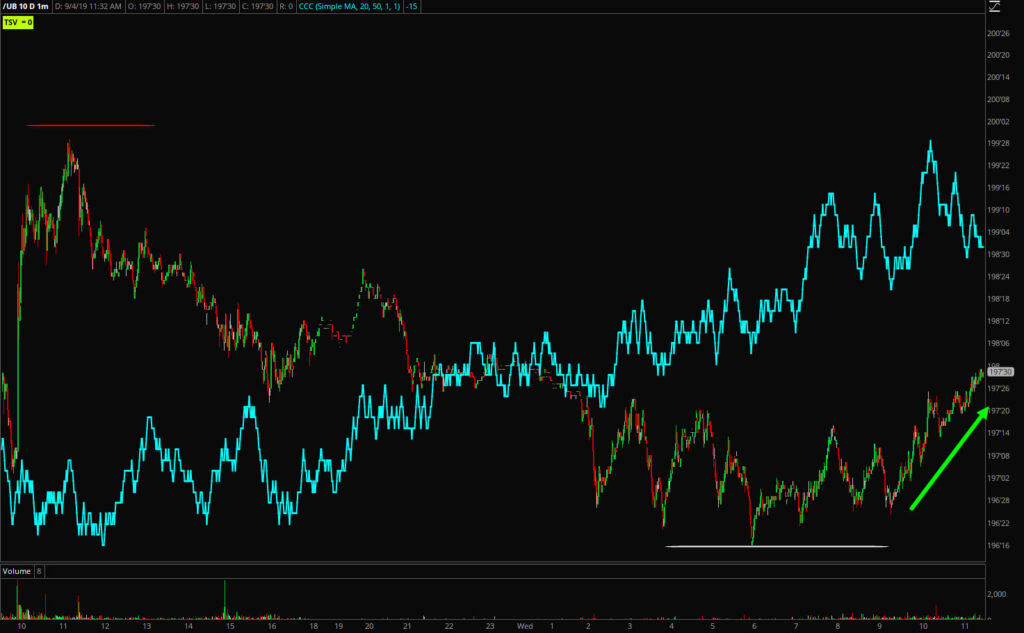 Ultra T-bond futures (1m)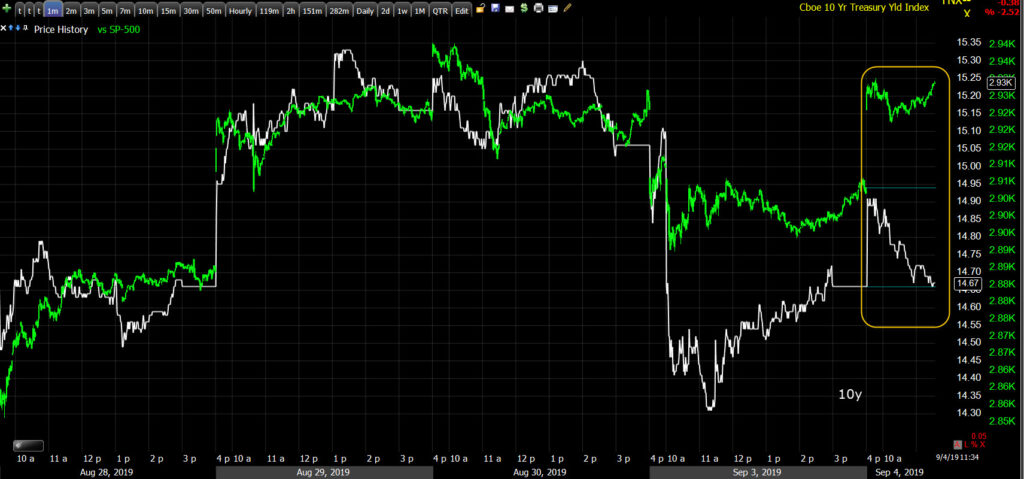 SP-500 (1m over the last week) and 10-year yield. Treasuries don't look quite as excited as stocks about the overnight news, but continue to wait on word from Fed officials speaking today.
Oil has climbed 4% as the Hong Kong situation is seen as one less road block in trade talks between the U.S. and China. Also the U.S. Dollar is down -0.5%, generally supportive e of commodities across the board today. The S&P 500 energy sector is leading, up 1.5%.
However, crude sensitive leading indicators like High Yield Credit (HYG), are still not moving much considering stocks' and crude's gains.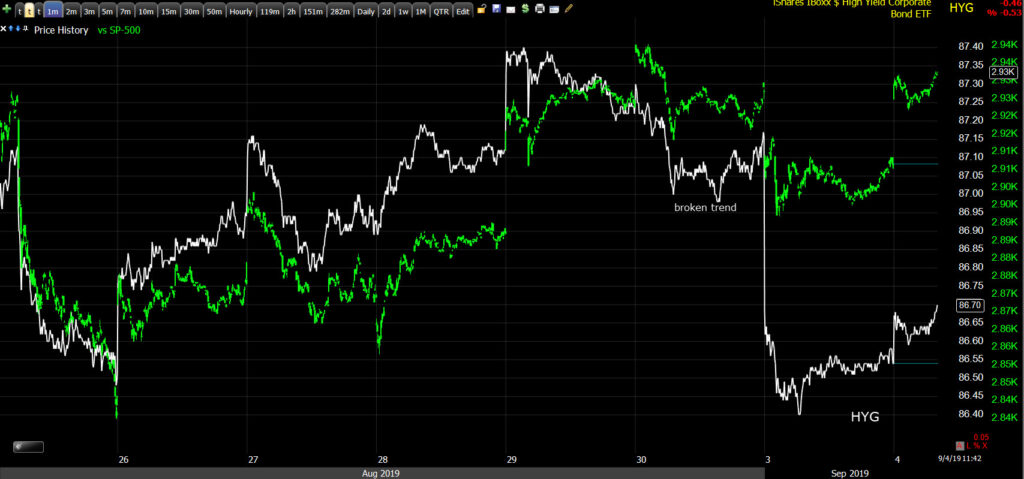 SP-500 (1m) and HYG
Today's yield curve steepening reflects market anticipation/hopes for dovish comments from Fed officials scheduled to speak throughout the day. The market consolidates while we wait.